By Savanna Junek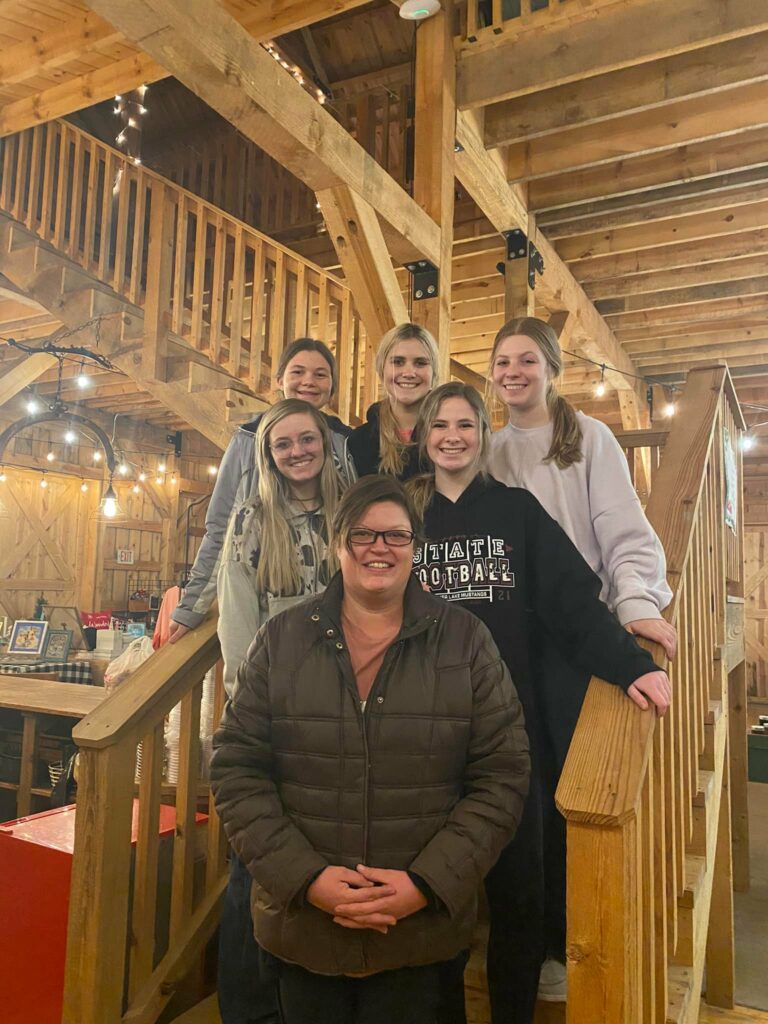 Last July the Silver Lake FFA officers threw around some ideas for the upcoming school year. One of the ideas was to host a craft show. Ever since then the FFA officers have been working hard to plan it and make the idea possible. On November 20th, Silver Lake FFA hosted the Small Town Craft Show in Glenvil at the Brader Country Barn.
The officers didn't know exactly what to think. This was their first year ever doing it so they had no clue how many people would come. Everyone showed up bright and early on Saturday morning to get everything in place. Before they knew it, 9 am came around and guests started rolling in. Within the first 30 minutes, the parking lot was full and the Barn was packed. The officers were ecstatic with the turnout within the first few minutes of the Craft Show being open. Local 4 News came and interviewed the FFA President, Samantha Bonifas. "Our FFA officers really wanted to broaden what we do as an FFA chapter and we decided that a craft show was a really good idea," Bonifas said. "We were actually a little bit nervous that maybe the turnout wouldn't be good but we had to use overflow parking … so that was a pretty good sign that we have a lot of people here."
There were in total 29 vendors at the Small Town Craft Show including the two food trucks, Hangries and Nomad's Pizza. Some of the vendors included boutiques, jelly, honey, baked goods, paintings, antiques, jewelry, coffee, and decorations. The craft show had a very large variety. It was a great place to come and get Christmas shopping done early.
Bonifas said, "The profit from the event was worth all of the hard work. We will use the funds that we get from this craft show for all of our competitions, our traveling expenses when we go to conventions, and basically just to support the kids in our chapter so that they get to have the best FFA experience possible." After seeing the success of their first craft show, Silver Lake FFA is looking forward to bringing it back next year.