By Samantha Bonifas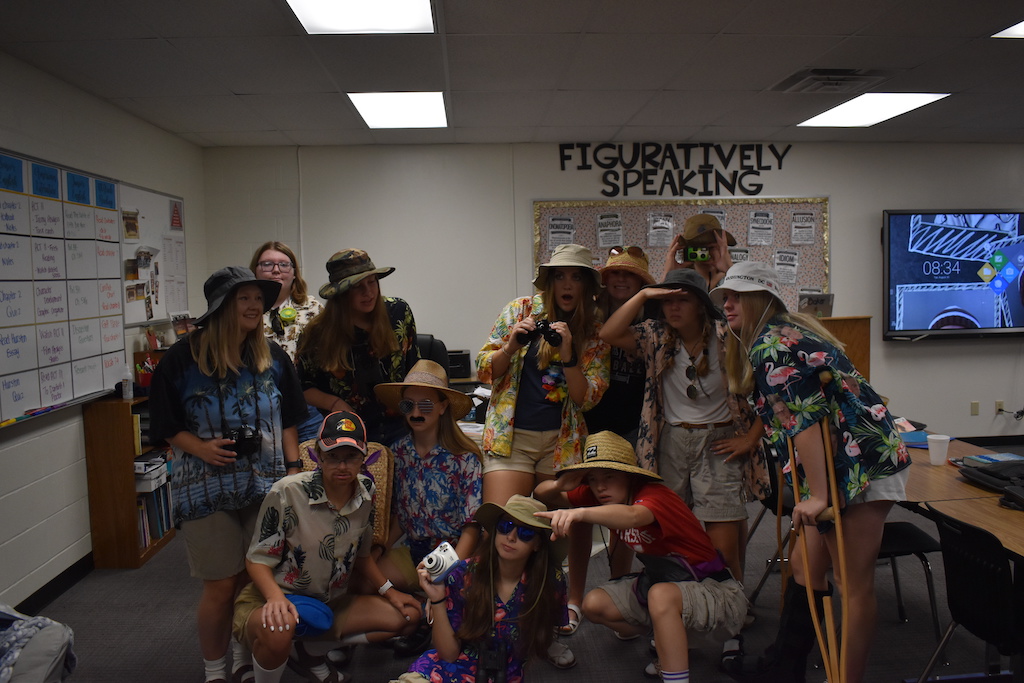 The Silver Lake Mustangs were welcomed to the jungle for 2022 homecoming. The week kicked off with a pep rally organized on Sunday night at the football field in Bladen. The fall sports teams were introduced to the crowd. Students participated in a water balloon toss game. The POSSE provided a pulled pork meal to everyone. Homecoming royalty was announced. King candidates were Braden Karr, Cody Pankoke, Jake Knehans, and Logan Shockey. Queen candidates were Brooklyn Meyer, Kassi Jones, Josi Sharp, and Samantha Bonifas.
The homecoming theme this year was "Welcome to the Jungle." On Monday, students and staff wore pajamas to celebrate the theme "The Lion Sleeps Tonight." The seniors made posters to deliver to businesses in Campbell, Bladen, Holstein, and Roseland. They also painted windows and cars in maroon and silver to be festive for homecoming week. Taylor Hanson, junior, was the student winner and Mr. Arntt was the staff winner. Tuesday was Tacky Tourist Day. 8th grader Xander Journey won the best-dressed student tacky tourist and Jeannie was the best-dressed staff member. Senior Brooke Slangal and Cheryl Klein won the Hunter vs. Prey day on Wednesday. On color war day, freshman Sophie Schmidt decked all out in pink to win the student award. Mrs. Bonifas had the best red outfit to win the staff award. Junior Lana Swanson and Charlie Lovejoy had the most school spirit to win on Friday. 
The Mustangs had a pep rally on Friday. The pep rally was organized by the cheerleaders. Homecoming royalty candidates competed in a makeup contest. Then the football team went face to face with the volleyball team in Mustang jacks. The Mustangs finished homecoming with the football game, royalty crowning, and dance. The Mustang men fought a hard battle but fell short to the Nebraska Lutheran Knights. The Mustangs danced the night away to end the night.