By Taylor Hanson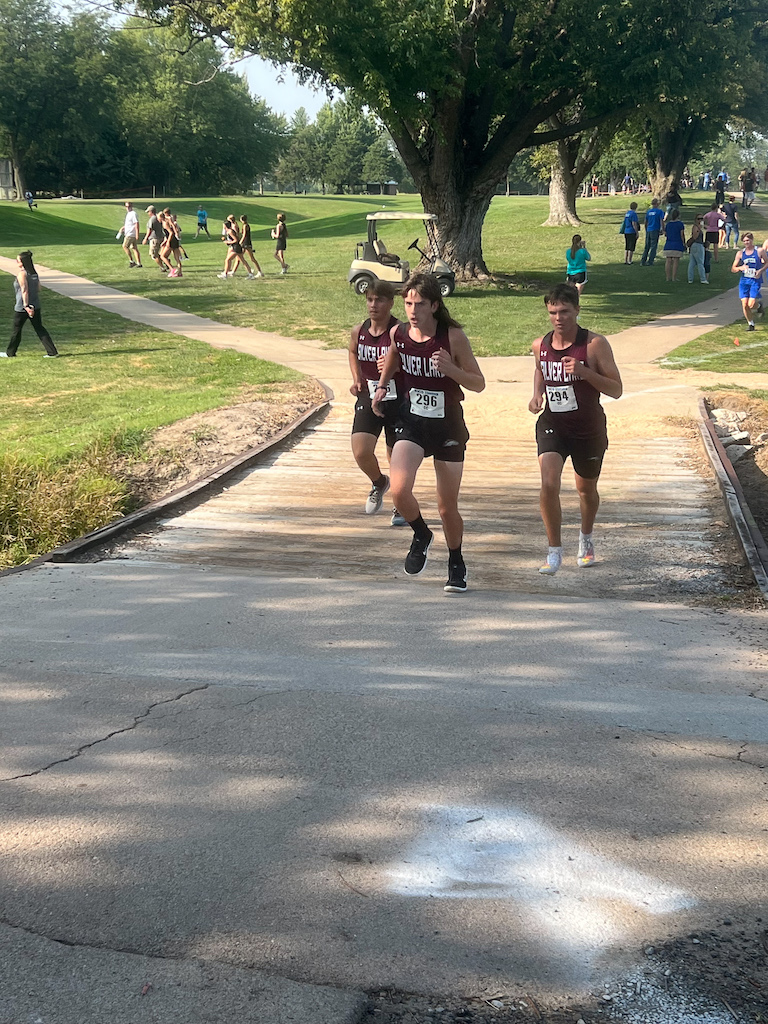 The Mustangs runners start off their season strong. On August 29, the Mustangs traveled to
Superior for their first Cross Country meet of the season. This is the first year of having a full
boys team and beating another team for the first time. The first meet was a huge success.
Coach Knehans had all good things to say about that first meet. "The first meet went splendidly,
everyone was at or below their target times which gives us a great start to build on in the
coming weeks. We look at the first few meets as building self-confidence and overall fitness," said
Coach Knehans. Sophomore Hayden Karr led our boy's team with a 20th place finish with a run of 20:50. Freshman Lane Magarin placed 35th, freshman Xander Journey placed 45th, sophomore
Frank Thomas placed 49th, and sophomore Jayden Parr placed 68th. Paige Faimon, the team's only female runner placed 16th out of 27th. The junior high also competed at this meet. They ran about a mile and a half. 8th grader Kaylee Karr placed 3rd, 8th grader Brooklyn Himmelberg placed 10th, 8th grader Lee Gibson placed 20th, and 7th grader Devon Maudlin placed 14th. Freshman Lane Magarin
competed last year in Junior high. This was his first high school meet, and he said there is a big
difference between junior high and high school meets. Magarin said, "Throughout the meet, I knew it
would be different from junior high to high school. It was a longer wait and my adrenaline was
high the entire time. I tried staying with Hayden for most of the race. I plan to keep practicing during
practice and outside of practice to grow and get better." The Mustangs will continue their season
with a lot of success.