By Maddie Karr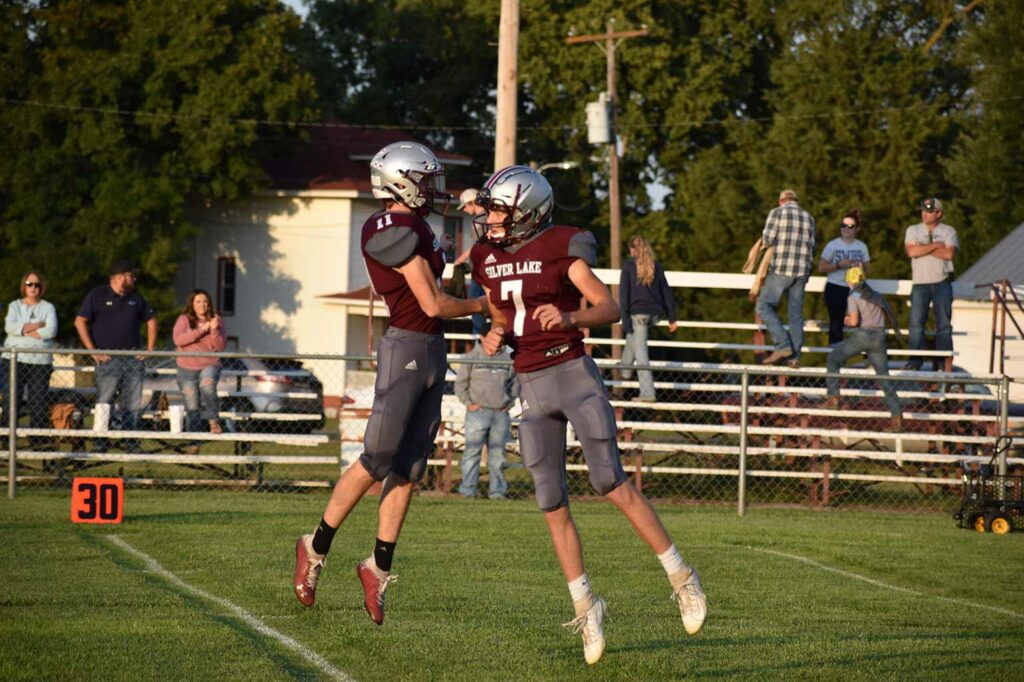 The Mustangs started off strong with sophomore Keaton Karr so close a touchdown off of the receiving kickoff versus Southwest on September 17th. Silver Lake ran the ball the rest of the way to score, which was just the beginning of their touchdown streak.
The Mustang coaches were especially happy with the game. Head coach, Kyle Conray, commented on it saying, "We came out and executed our game plan, which allowed us to have a fast start again. One area we need to work on is coming out of halftime with the same intensity as we do to start the game." Assistant Coach Crowe came out of his football coaching retirement for the 2021 football season and is thrilled with how the season so far, and Friday's game, turned out. He said, "I'm extremely proud of the blocking in the 1st quarter. It was some of the best blocking that I've seen a Silver Lake team do in years. So far we've had a very successful year and I'm looking forward to the rest of the season. We need to work on bringing the intensity, especially in the third and fourth quarters."
Senior Brock Karr and Keaton Karr led across the defensive leaderboard with nine and seven solo tackles. Freshman Casey Conway and sophomore Adrian Gomez both had a fumble recovery, which helped lock in the Mustangs' win. Keaton Karr, sophomore Trey Vance, Gomez, and sophomore Quinn Rosno all scored touchdowns and took charge to get the Mustangs a victory.
Rosno, who is a sophomore, had a fantastic game. Coach Conroy thought that "Quinn had an exceptional game with five rushing touchdowns. I'm very proud of how he played." The Mustangs' final score was 63-20 with Silver Lake taking the dub.