By Marissa Erickson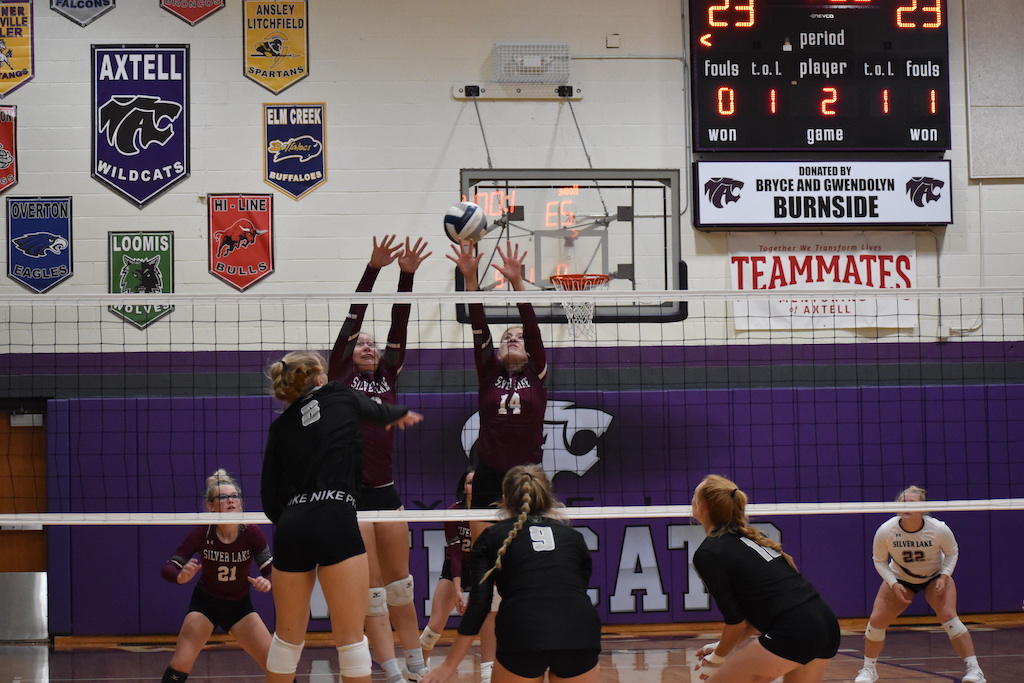 The Axtell Tournament that happened on Saturday the 27th of August started off with a Mustang win of two sets to none against the Neligh-Oakdale Warriors. The first set's final score was 25-14 and the second set was 25-22. Altogether the Mustangs had a total of 21 kills with senior Georgi tenBensel leading with 11 total kills. The Silver Lake Mustangs also had 41 digs in total, with senior Brooklyn Meyer having the most at 13. 
The next game of the day was tougher for the Mustangs, losing to the Alma Cardinals 2 sets to 1, winning the first set 25-22, and losing the next two 18-25 and 27-29. tenBensel had 17 of the 37 of the Mustangs' kills. Senior Lexi Wengler had half of the 10 ace serves, she also had the leading amount of digs, 13 out of the team's 57. 
The third and final game was a loss against the Lawrence Nelson Raiders in three sets. Sophomore Katy Soucek had 6 of the 22 kills, earning the most kills for the Mustangs. The Mustangs had 80 digs; sophomore Emma Schmidt led with 27. The Mustangs ended the day with a fourth-place finish. 
Sydney Bartels is confident in her team to work on the little things to bounce back next week when the Mustangs will take on Heartland Lutheran and Harvard at home: "Coming off of the two losses on Saturday, we are ready to come back and show our level of volleyball; we have two games next week that we feel pretty confident in moving forward."