By Katelyn Strampher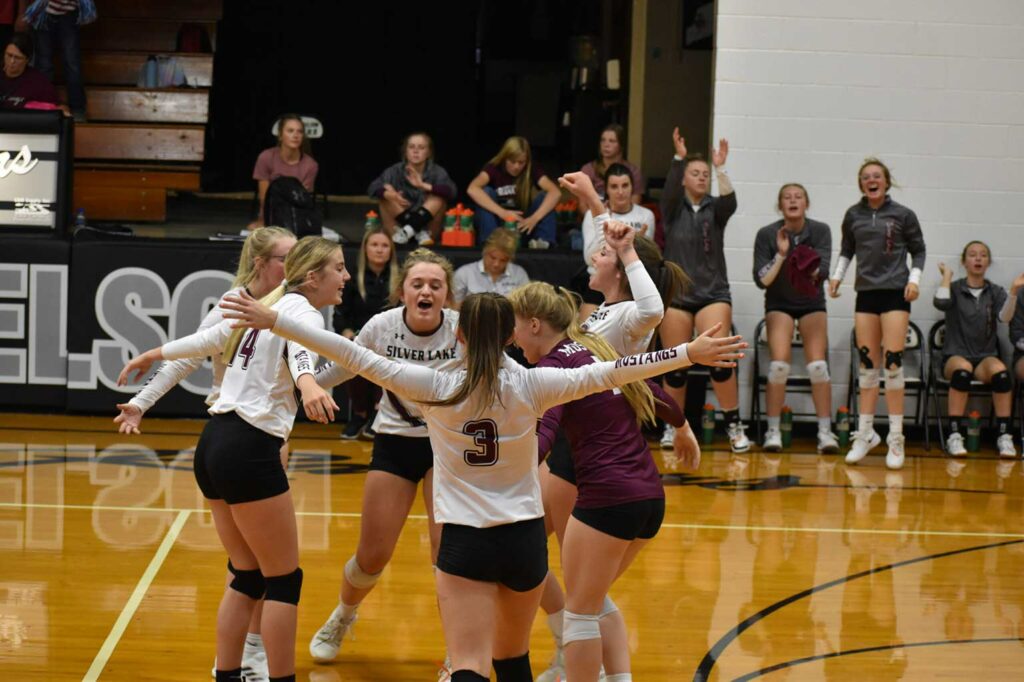 "I think the team was confident and ready to play and we were really wanting the win because the last time we played them we didn't come out as strong," senior Katelyn Karr commented after the Lawrence-Nelson game on Thursday night, September 23. The Lady Mustangs came out strong during the game as Karr said. They swept the Raiders with set scores 25-23, 25-20, and 25-21.
There are some girls who really stood out throughout the game. Junior Georgi tenBensel earned 13 kills, 9 serve receives, and 5 aces. She was so excited about the game that she had some good things to say about the team and also certain people. tenBensel said, "I couldn't have gotten any of my kills or hits without the setters or without great passes. The team had a lot of good stats and double-doubles that I think won us the game." tenBensel played an outstanding game, but there is also one more person who stood out from the rest of the crowd. Karr contributed to the game by getting 16 digs and 22 serve receives in the game.
Karr also said, "I think I could've gotten more digs during the game but I am happy with what I got." Some other girls who contributed in this game were senior Amanda Ehrman with 10 kills and 23 serve receives and senior Trista Hanson with 10 digs and 14 assists. The Mustangs improved their record to 10-4.