By Katelyn Strampher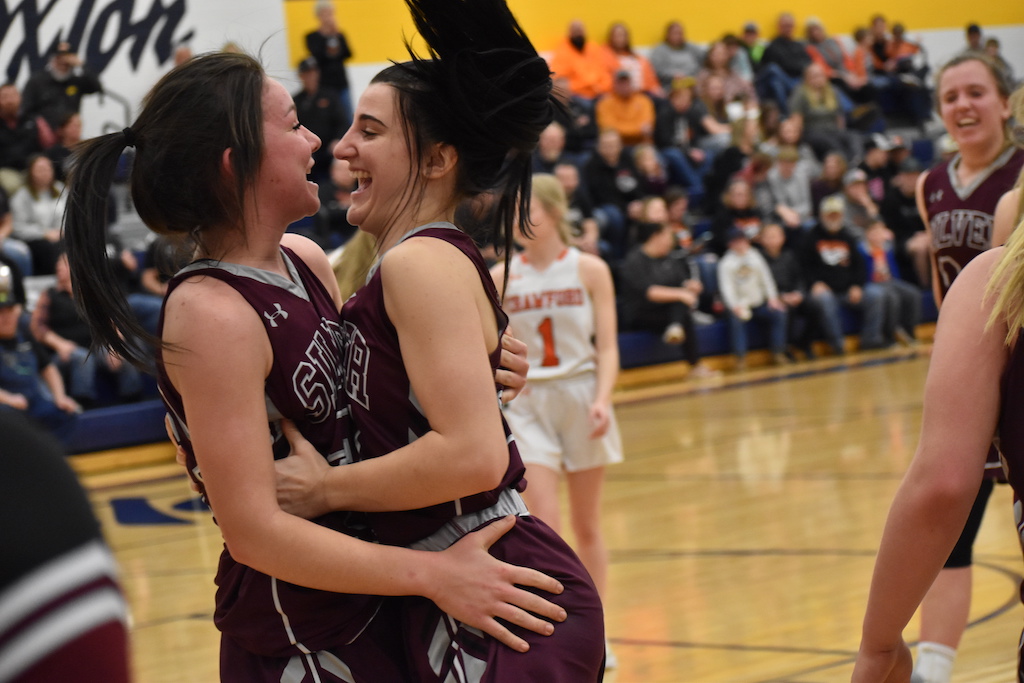 The Lady Mustangs basketball team went into the District Finals on Friday, February 25. The girls were ready to play as they knew they could beat the Crawford Rams to advance to the state tournament. But as the game commenced, the Lady Mustangs came up short to the Rams, 49-47.
Silver Lake fought hard to stay alive as the Rams started coming in hot in the first half. The Mustangs were able to hang on to a one-point lead going into the halftime break led by senior Katelyn Karr and junior Georgi tenBensel who racked up 16 and 18 points on the night, respectively. Coming out of halftime, the Mustangs' offense slowed a bit, only managing to put up 2 points to the Rams' 13. Despite the Rams'  lead, the Lady Mustangs were not done yet. Although trailing by 10 going into the fourth quarter, Silver Lake put on the aggressive press and slowly battled back to tie up the game with 27 seconds left on the clock. Unfortunately, Crawford's leading scorer had the ball in her hand to score her 24th point of the game with 6.7 seconds left in regulation. The Mustangs were unable to put the bucket in the hoop before the buzzer went off. The Mustangs had a successful season and ended up District Runner-Up. "I am glad that we ended our season with no regrets. Even though we couldn't come out with a win, we left it all out on the court in the Crawford game," said senior Katelyn Karr.