By Sophie Butler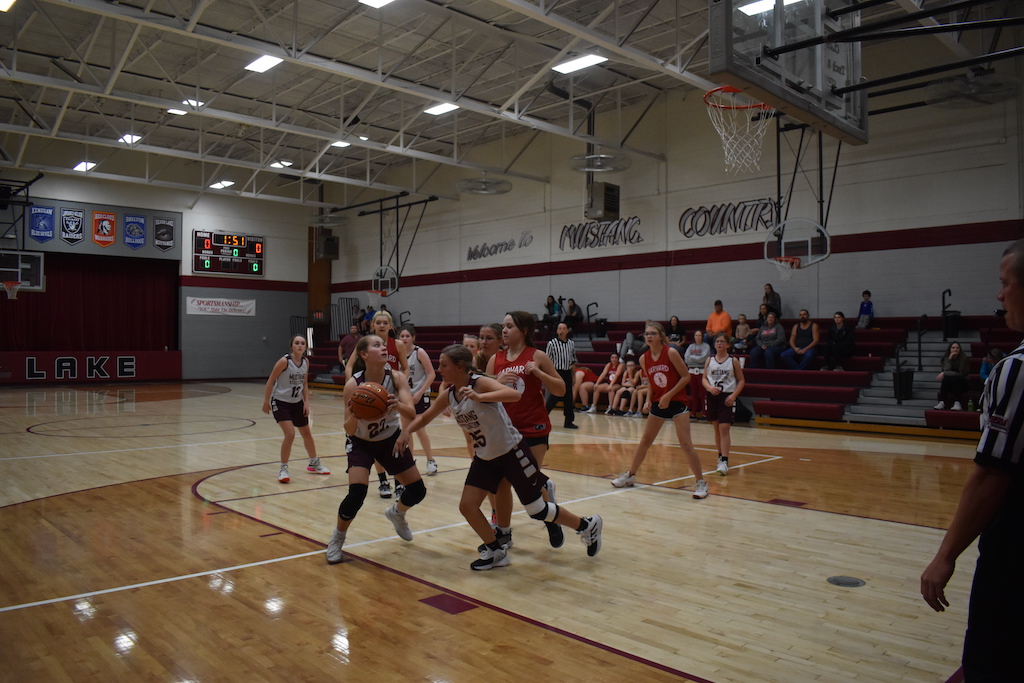 The Junior High Lady Mustangs began their basketball season on November 8, taking on Harvard in Roseland. The Mustangs struggled to get an offense running, only managing to put up seven points to the Cardinal's 14. 7th grader Libby Soucek earned the team's seven points. Defensively, the Mustangs couldn't put a stop to Harvard's Tabitha Forney and Brooklyn Juranek who each put up six points.
On Monday, November 14 the junior high Mustangs put up a good fight against the Shelton Bulldogs. Finishing with a great amount of effort, the Mustangs fell behind six points with a score of 26-20. Head coach Mr. Elley said, "I think that the girls played hard. With only seven girls, there is a lot asked of them with very little substitution. That being said, we do have a lot to work on. We need to continue to get better, but I do believe we are getting there. Especially in the second quarter and second half, we started to make a lot of plays to the hoop. On their home court, 7th Soucek led the team with eleven points overall. Following behind her, 7th grader Molly Hemberger also put up seven points.
The same week, the Mustangs battled with Franklin again on their home floor. Silver Lake had a slow start, trailing the Flyers 7-3 at halftime. The Mustangs landed in some foul trouble in the second half, which put the Flyers on the line. After a slow third quarter, the Mustangs found some momentum in the fourth quarter, with Soucek putting up five points. However, the Flyers managed to come out on top 21-9. The team will travel for the last half of their season, heading to Kenesaw, Red Cloud, Lawrence Nelson, and Blue Hill.